Philips Lumileds,
Penang, Malaysia
LED lights take sustainable, cost-efficient lighting to the next level at Philips Lumileds.

With Philips LED solutions, we were able to attain 30% energy savings as compared to our old facility

- Chooi Chin Leong, Managing Director for Manufacturing Operations, Philips Lumileds Malaysia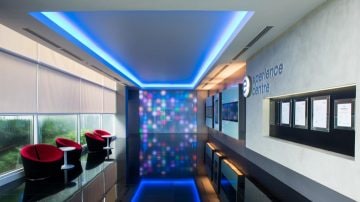 Customer challenge
Philips Lumileds Malaysia is relocating its existing manufacturing plant to a bigger location. With the move, it wants to further utilize the use of its LUXEON® LED products while showcasing its factory to customers and visitors. Philips Lumileds also wanted only energy-efficient lighting solutions and the lighting fixtures must be consistent with its Environmental, Health and Safety (EHS) policy.
The right lighting
Extensive customization was conducted by Philips Lighting to achieve the factory's lighting needs in every area of the manufacturing plant. The specific requirements involved more work to select and redesign based on the existing Philips products. Some products were also specially made for this project.

Integral to the project was the lighting of the production area. The Philips Lighting team used a minimum of 500 customized LUXEON® LED lights Cleanroom fixtures that provided excellent functional clean room performance to achieve hygienic, clean room facility standards, while offering low maintenance and energy efficiency.

With Philips LED solutions, Philips Lumileds were able to attain 30% energy savings, as well as being able to showcase their factory and possibilities of LEDs to its customers and visitors.
Providing a cost-efficient lighting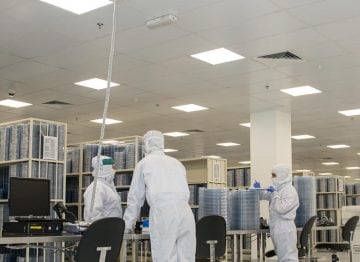 The team
Philips Lumileds Lighting Company